Make Time For Music
Middle & High School Choral
Purchase Tickets for Friday, January 31, 7pm – Doors open at 6pm
Livermore High School Auditorium
---
LVEF Mourns a Champion of Education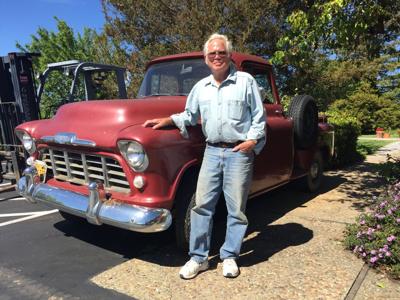 Thomas William (Tom) Heineman passed away peacefully at home on Nov. 5, 2019, at the age of 77. He was born on April 18, 1942, in Des Moines, Iowa. He lived in Livermore, Calif., with Patricia (Pat) his wife of 54 years. Tom will be remembered as a remarkable man with a generous spirit and many talents and interests.
Tom graduated from San Jose State University with a degree in Education. He was hired by the Livermore Valley Unified School District as an elementary teacher. He continued his education at San Jose State earning a master's degree in Education. After teaching for several years he was appointed the Coordinator of Instructional Materials for the school district. He was later selected as the Director of Curriculum and Instructional Resources. He retired from education in 1998.
Tom had always wanted to own some land and in 1981 he and Pat purchased 12 acres in Livermore with the idea of growing grapes for local wineries. They took viticulture classes from the University of California at Davis and planted Bent Creek Vineyard. After selling their grapes to Livermore wineries for several years, Tom and Pat decided to open a winery with their friends Carol and Rich Howell. The four friends went to UC Davis for enology classes. They began making wine from Bent Creek grapes. Bent Creek Winery opened in 2002. Soon they were producing award-winning wine.
Tom had many interests. One of his passions was restoring cars and trucks from the 1950s. There was usually a "project car" in the driveway or garage. He was also a talented designer and builder and took pride in his work. He enjoyed traveling with Pat throughout the United States, Canada, Europe and Asia. He was known for his generosity and willingness to help others. Tom was happiest when he was surrounded by his friends and his vineyard.
Tom is survived by his devoted wife Pat, his niece Julie Basurto and his nephew John Tramel. Tom will be remembered by family, friends and colleagues for his warm, generous spirit.
---
Thank you for supporting our Students & Staff through your donations to LVEF.

---
 LVEF supports LVJUSD High School Football player safety with purchasing new anti-concussion technology helmets.
---
The Livermore Valley Education Foundation (LVEF) strives to achieve Straight A's in Academics, Arts and Athletics in support of students and teachers in the Livermore Valley Joint Unified School District (LVJUSD).
LVEF is an independent, nonprofit organization that works closely with, but is separate from, LVJUSD. As an all-volunteer, tax-exempt 501(c)3 organization, LVEF is run by a local board of directors dedicated to preserving opportunities in education for all transitional kindergarten through twelfth grade students in Livermore, California.
Founded in 1991 by members of the community who were concerned about diminishing programs and increasing class-sizes during a period of fiscal severity, LVEF is extremely proud to have supported Livermore schools for over 28 years. LVEF views public education as one of the most important functions that a community performs. We invite you to join our very important cause.
Contact LVEF for more information or to volunteer your time and skills.
Donate now … and make a world of difference that lasts a lifetime for Livermore students!
---
---