Make Time For Music
Middle & High School Choral
Thank you for a great event!
---
Message from Dr. Kelly Bowers, LVJUSD Superintendent: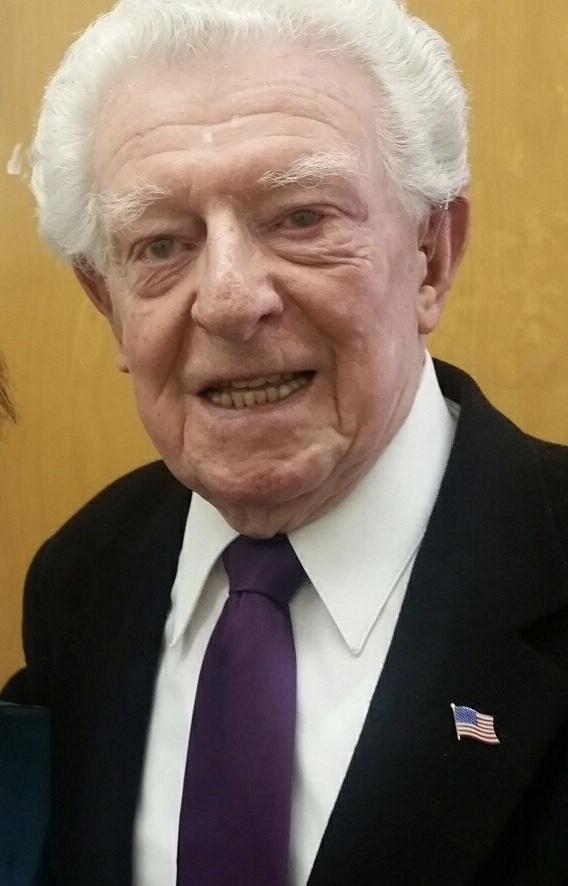 January 27, 2020
Dear Livermore Community,
It is with a heavy heart that I share with you that Leo R. Croce, longtime beloved Superintendent of LVJUSD, passed away earlier today. He was 96 years young and still so full of life and love for children and the promise of their future.
Leo was one of a kind in so many ways. He was a World War II Veteran, an educator, a family man, a Rotarian, a leader and role model for leaders, and so much more. He embodied grace, compassion, and valor.
He will be sorely missed and always remembered. His legacy lives on in all who have been and continue to be part of LVJUSD, and particularly those closely connected to his namesake school, Leo R. Croce Elementary.
I will share details about services as I receive them. I know in my heart that even as our community grieves deeply at this loss, we will all come together in celebration of his life.
With grateful memories,
Kelly Bowers, Ed.D.
Superintendent of Schools
---
Thank you for supporting our Students & Staff through your donations to LVEF.
---
 LVEF supports LVJUSD High School Football player safety with purchasing new anti-concussion technology helmets.
---
The Livermore Valley Education Foundation (LVEF) strives to achieve Straight A's in Academics, Arts and Athletics in support of students and teachers in the Livermore Valley Joint Unified School District (LVJUSD).
LVEF is an independent, nonprofit organization that works closely with, but is separate from, LVJUSD. As an all-volunteer, tax-exempt 501(c)3 organization, LVEF is run by a local board of directors dedicated to preserving opportunities in education for all transitional kindergarten through twelfth grade students in Livermore, California.
Founded in 1991 by members of the community who were concerned about diminishing programs and increasing class-sizes during a period of fiscal severity, LVEF is extremely proud to have supported Livermore schools for over 28 years. LVEF views public education as one of the most important functions that a community performs. We invite you to join our very important cause.
Contact LVEF for more information or to volunteer your time and skills.
Donate now … and make a world of difference that lasts a lifetime for Livermore students!
---
---